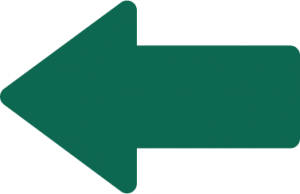 S_12 – COASTAL PLANNING: DIAGNOSTIC TOOLS TO ADDRESS PHYSICAL, SOCIAL AND ENVIRONMENTAL CONCERNS

Di Risio Marcello (University of L'Aquila), Pasquali Davide (University of L'Aquila), Celli Daniele (University of L'Aquila), Castellino Myrta (Sapienza University of Rome), Scipione Francesca (Sapienza University of Rome) and Fischione Piera (University of Rome "Tor Vergata")
The socio-economic and environmental importance of coastal areas is widely recognized since they host about 40% of the world's global population, a significant part of economic resources (e.g. key infrastructures, tourism activities, and industrial centers), and a variety of environments. The rising urbanization and the exploitation of coastal resources have altered the natural coastal dynamics and morphology, as well as climate change effects, have speed up morphodynamic coastal evolution. Thus, the need for a robust and sustainable adaptation, planning and management of coastal zones is essential.
The development and the use of diagnostic tools support and facilitate the implementation of strategies at local and regional scales. Drivers and pressures detection, monitoring, understanding of the complex interaction among physical, socio-economic and environmental components are a few of the main key priorities to be further analyzed. They aim to represent a guideline for identifying an appropriate policy strategy for coastal zone management, which would promote the development of economic and tourism activities while protecting and highlighting environmental and historical and cultural heritage values.
This session focuses on coastal management and planning to restore, defense, adapt, sustain and maintain coastal areas, with the support of tools dealing with different fields, such as data gathering, pressure identification and mitigation, mapping, resource detection, monitoring, modeling, decision, management, planning.
Keywords:
Coastal planning; coastal zone management; coastal diagnostic tools; sustainable development; coastal
indicators