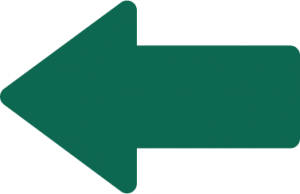 S_20 – DENSIFICATION AND URBAN REGENERATION FOR CLIMATE ADAPTATION IN SUSTAINABLE SETTLEMENTS

Romano Bernardino, Marucci Alessandro, Zullo Francesco, Fiorini Lorena and Saganeiti Lucia (University of L'Aquila)
The 2022 United Nations Climate Change Conference (COP27) has re-emphasized the more urgent need to build actions to accelerate the restoration of policies to stop and reverse the loss of natural ecosystems by 2030 and move toward full ecosystem recovery by 2050. Soil consumption is a substantial source of emissions and therefore acting on it by investigating the phenomenon from a quantitative and shape point of view means to contribute to the achievement of the objective.
In this session, we want to focus on the role of urban and regional planning in the government and control of urban growth. Indeed, while in the past urban planning was tasked with managing the expansive dynamics of continuously developing cities, today it is instead asked to work on the existing, with a focus on not encouraging further land consumption.
Extensive urban growth and its effect on environmental degradation are extremely important issues in the current scientific debate. Therefore, it is fundamental to think about urban densification and sustainable regeneration techniques as modes of intervention to be evaluated in order to overcome the phenomena of inequality and degradation of parts of cities. So as to give cities a new cultural, economic, social and environmental impetus.
Recent advances in methodologies based on innovative approaches to the prediction of urban transformations make it possible to structure new protocols and technical tools suitable for reading the territory in support of planning with the aim of orienting territorial governance actions toward the achievement of sustainability development goals (Agenda 2030).
This session will offer the opportunity to propose analysis of spatial shapes of land take and new dynamics of urban expansion (from compact to dispersed models); estimation of strengths, weaknesses, social and economic costs of low-density urban systems; urban regeneration; sustainability; innovative technologies to measure and predict land consumption, demonstrating their applicability. From a technical point of view, we propose to introduce methodologies to compute these phenomena through simple approaches, construction of ad hoc indicators and through front-end technologies such as global remote sensing data, computer vision processing and numerical modelling. We would also like to capture the interdisciplinary character of the chosen topic by collecting research from different fields (Engineering, urban planning, biology, land sciences and other) or from multidisciplinary teams.
Keywords:
Urban growth; low density; urban expansion; urban regeneration; sustainability