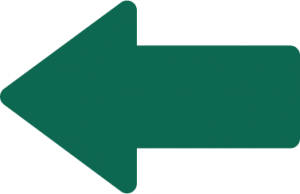 S_16 – SMART HAPPY REGION. RELATIONSHIP BETWEEN PLANNING AND SUBJECTIVE WELL- BEING

Garau Chiara (University of Cagliari), Murgante Beniamino (University of Basilicata), Gervasi Osvaldo (University of Perugia), Rossetti Silvia (University of Parma), Campisi Tiziana (University of ENNA "Kore"), Desogus Giulia (University of Cagliari) and Annunziata Alfonso (University of Cagliari)
The rising need for the adaptation of cities to post-pandemic scenarios provides new issues relating to the conceptualisation of quality of life and of the relation between the Built Environment and quality of life, measured in terms of Subjective Well-Being (SWB). SWB is characterised as an individual's inclination to focus on positive stimuli, or as a state, resulting from eudaimonic aspects, related to the realisation of one's potential, and to hedonic aspects related to positive emotions and life satisfaction.
In urban research, scientific literature shows how the built environment affects different parts of SWB through a set of interconnected variables, such as travel, leisure, work, social relationships, residential well-being, emotional reactions, and health.
This workshop aims to get insight into strengths but also the weaknesses of the new paradigm of Happy City in territorial planning and explore the potential of technological developments and their applications for effectively handling human-centred planning tools that combines social, spatial and technological strategies to improve the quality and well-being of regional users.
Focusing on the main strengths and weaknesses of regional territories as well as the current technological developments and their potential for coping with post-pandemic scenario, the concept of "Smart Happy Region" is explored by critically focusing on (but not limited to) the following issues:
1. Exploration of current national and international initiatives, knowledge and practice on the topic of Happy City
2. Consideration of technology at the service of Happy Regions' sustainability, resilience, cultural development, citizens' empowerment and engagement, strengthening of identity and social ties, etc.
3. Identification of indicators, methodologies and tools for measuring, evaluating and monitoring a Happy City
4. Exploration of the vulnerability of regional contexts in terms of digital, social, geographical/territorial, infrastructural and other divides
5. Potential smart applications for serving environmental, societal and sectoral needs and goals of Happy Regions
6. Exploration of Regions 'challenges related to the sustainability of land transformations in a post-pandemic scenario
7. Exploration of smart governance and spatial data management for place-based decision-making and monitoring of spatial dynamics in regional contexts
8. Delineation of practical or theoretical guidelines or strategies for establishing smartness in "fragile" regions spatial contexts, also in terms of mobility and distributive logistics
9. Exploration of the effects of urban regeneration practices on smartness and well-being.
Keywords:
Smart happy region; happy city; urban and regional growth; subjective well-being; intelligent region systems; vulnerable regions areas