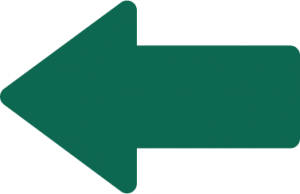 S_15 – THE ENERGY TRANSITION OF THE BUILT ENVIRONMENT

Rotilio Marianna (University of L'Aquila) and Marchionni Chiara (Freelance engineer) 
In recent years, an evolution in thinking in the scientific community when approaching the topic of regeneration and enhancement of the built environment is taking place. In fact, especially following the post-pandemic accelerations, it has been realized that sustainability can only be achieved by means of a broader reflection, applying strategies to create a network of connections between different polarities. It is for this reason that, in relation to the topic of the energy transition of the built environment, the context and the territory cannot be disregard. Sustainability acquires its meaning only if considered as an organic whole of design and research actions carried out at the various scales of intervention: we go beyond the single intervention, to focus attention on open spaces, energy and service networks, renewable grids. in a vision that connects the different communities spread across the territory. This approach allows, on the one hand, the sharing of resources and, on the other, the rediscovery of the potential of the area. The aim is to create a networked system between the centres, through the strengthening of the network for the transfer of people, information and energy and the introduction of innovative technological solutions, with realistic reuse conditions as a basis.
In view of the above, this session intends to focus on the topic of the energy transition of the built environment in order to contribute to the achievement of the Sustainable Development Goals of the 2030 Agenda and in particular SDG 11 "Make cities and human settlements inclusive, safe, resilient and sustainable" and SDG 7 "Ensure access to affordable, reliable, sustainable and modern energy for all".
Therefore, the special session is focused on research advances, case studies, and best practices on the energy transition of the built environment, considered as an urban core, but also as a building aggregate or urban section.
Keywords:
Energy management of the built environment; technological innovation and digitalization; renewable energy networks; energy efficiency; re-use and resource conservation