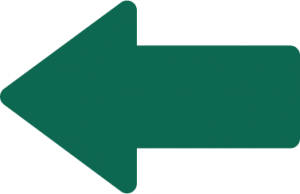 S_07 – TOWARDS DENSER AND GREENER CITIES? METHODS AND INDICATORS TO MONITOR TRENDS AND IMPACTS IN SUPPORT OF URBAN PLANNING AND POLICIES
Cortinovis Chiara (University of Trento), Ronchi Silvia (Polytechnic university of Milan) and Geneletti Davide (University of Trento)
While urban areas continue to attract new inhabitants even in contexts characterized by an overall stable or decreasing population, densification is advanced as a key strategy to achieve a more sustainable urban development. Compared to sprawling and sprinkling urban forms, compact and dense cities have fewer environmental and socio-economic impacts, among others in terms of soil sealing, habitat fragmentation, social disruption, and un-healthy lifestyles. However, changes induced within the city by in-fill developments and densification often show contrasting effects. On the one hand, they may promote rational use of energy and infrastructures, guarantee walkability, reduce the need for commuting, and increase social interactions. On the other hand, they may worsen local environmental conditions such as the urban heat island, exacerbate the risk of flooding, reduce opportunities for recreation, and increase crowding and stress.
Most of these negative aspects are directly or indirectly linked to urban nature and the benefits that it provides. For this reason, greening interventions are increasingly seen as a necessary complement to densification strategies: the new paradigm of "green densification".
However, the extent to which the two strategies can be achieved simultaneously is still unclear. Recent research findings based on remote sensing-derived indicators have shown that some cities, including Berlin, Stockholm, and Seoul, have become both denser and greener in the last decades. Indeed, many opportunities exist to increase nature in cities by enhancing green and blue infrastructure and implementing nature-based solutions. But the impacts of greening strategies depend, among other factors, on the type of interventions that are implemented. For example, green roofs and green facades might be efficient in providing specific benefits but may not entirely compensate for the loss of a small park. Moreover, the location of interventions plays a decisive role in defining the distribution of the benefits across the population. If not well planned, greening interventions might reinforce existing inequalities and contribute to gentrification processes.
This session focuses on densification and greening processes in cities and is aimed at discussing scientific advancements in their monitoring and assessment, with the ultimate goal of supporting urban policies and planning strategies/actions. We invite contributions on methods and indicators to measure greening and/or densification trends, and to assess the related impacts from multiple perspectives, as well as case studies looking at the relationship between urban development and greening in specific contexts.
Keywords:
Urban densification; urban greening; monitoring; indicators