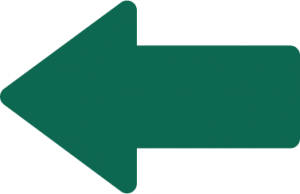 S_19 – URBAN AND PERI-URBAN AREAS: BUILDING KNOWLEDGE AND MAPPING TO BETTER PLAN THE SUSTAINABLE GREEN CITY
Fiorini Lorena (University of L'Aquila), Pierantoni Ilenia (University of Camerino), Di Dato Chiara (University of L'Aquila), Giacomelli Matteo (University of Camerino), Marucci Alessandro (University of L'Aquila) and Sargolini Massimo (University of Camerino)
The interest in cities' expansion is vivid because urban population has never stopped growing and previsions from the United Nations confirms the trend. Often, population growth comes with urban growth that generates urban fringes, new settlements, and urban dispersion. Urban dispersion is characterised by highly energy-demanding settlements, fragmented green areas, a lack in use of public transport and services and then low levels of quality of life. Urban studies are approaching such a phenomenon to achieve classifications and schemes useful in land management.
In fact, analysis and characterization of urban and peri-urban areas can be fundamental. Planners should be able to use instruments and technologies for building knowledge and reading different scenarios. This should be the first step for implementing appropriate actions to reach Sustainability Goals (United Nations, 2015), green transition and a better quality of life of city inhabitants.
The session's input and framework is the Integrated LIFE IMAGINE UMBRIA programme (2020-2027). The project's aim is to support the development of an integrated, unified, coordinated, and participatory strategy for managing the Natura 2000 network in the Umbria Region (Italy).
How can we use knowledge to better plan and manage the relationships between urban and peri-urban areas and the urban and natural environment? For instance, green networks have a fundamental role, in order to meet conservation objectives while increasing the quality, sustainability and resilience of the urban environment. In fact, one focus will be the relationship between the Natura 2000 network and urban dispersion. In this session, the goal is to reflect on urban and peri-urban areas and different methodologies for their analyses and then strategies and research developed for implementing new responses in urban and regional planning.
Keywords:
Urban planning; Peri-urbanization; Natura 2000 network; Sustainable development